mmWave Radar Sensor,  SoC,  Chip, IC, S5KM312CL → FMCW, 1T2R, 24GHz, Range, Speed, Direction/Angle
S5KM312CL – 1T2R, 24GHz Radar Sensor SoC
mmWave Radar Sensor, SoC Series by ICLEGEND.
S5KM312CL is an ICLM 1T2R smart mmWave sensor SoC.
It features ultra-high detection precision, 4GHz sweeping bandwidth providing centimeter level high resolution.
S3KM312CL adopts a fully integrated CMOS structure, incorporates a comprehensive mmWave sensor system or module.
1.  Image and Features
1T2R, 4 x 4mm

Two integrated Rx channels for 2D positioning

Wide 4 GHz FMCW bandwidth for high resolution applications

Capable of multiple-chip cascading to expand the number of channels

Compact CMOS design with PLL, TRX and ADC integrated on chip

On-chip DSP accelerator, minimalizing off-chip processing resource

Built-in power management module, supporting 3.3 V single power supply

Peripheral interfaces including I2C, SPI, UART, etc.
2.  Key Parameter
Chip ID

S5KM312CL

Channel

1T2R

Bandwidth

4 GHz

TX Max.Power including ADC

12 dBm

RX Noise Figure 

includeing ADC

10.5 dB

PLL Phase Noise

at 1MHz Offset

-97 dBc @1 MHz

Package

 QFN,  4 mm x 4 mm
3. Block Diagram
4. Module Series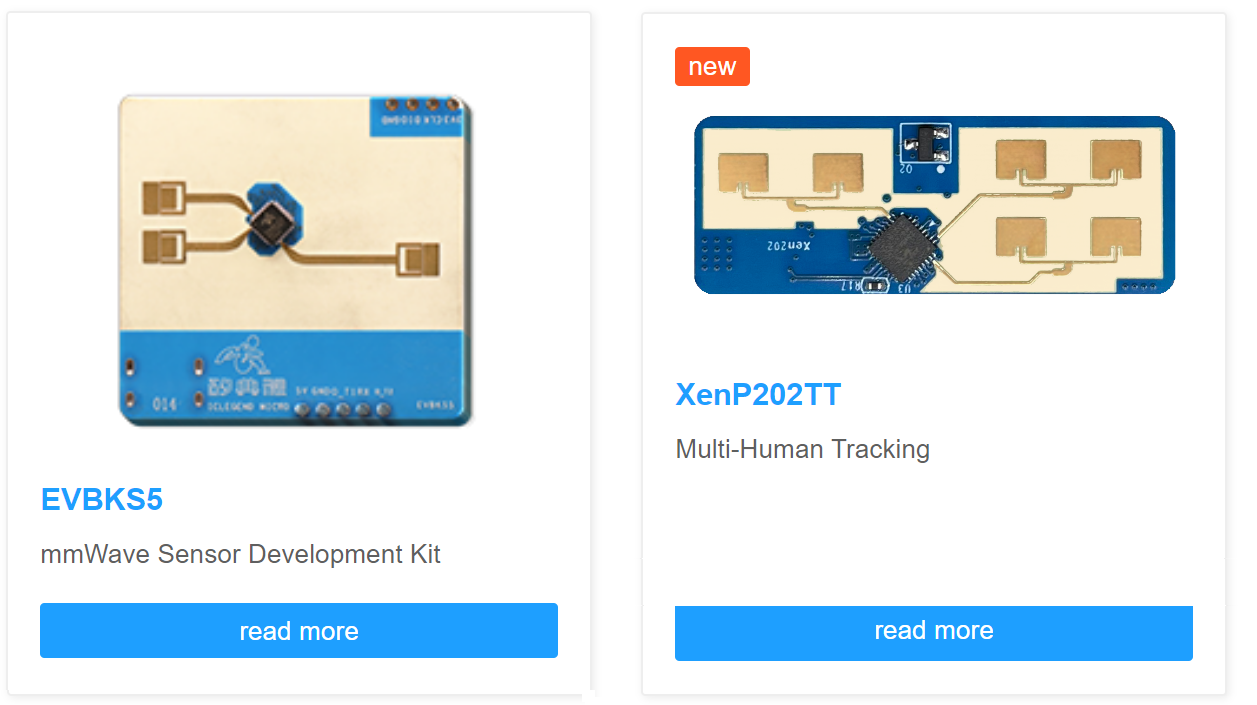 4. Reference Schematic
5. Documents and Download